Russ and Wendy from Creative Campervans in Warwickshire got in touch with us. They run a small business specialising in campervan conversions for the sport and leisure market.
The design brief was to design and create some subtle but classy graphics with universal appeal. These were to add the finishing touches to their range of high end bespoke Peugeot Boxer campervan conversions.
Using one of our standard Peugeot Boxer campervan graphics kits as a starting point, we played around with the design until Russ and Wendy were happy with it.
The graphics are a mixture of cut vinyl and laminated inkjet prints, and I'm sure you will agree that they are a very nice addition to these amazing campervans!
Check out the range of stunning conversions on their website.
We are looking forward to seeing their smaller Vivaro day vans (coming soon), again with some great decals on them.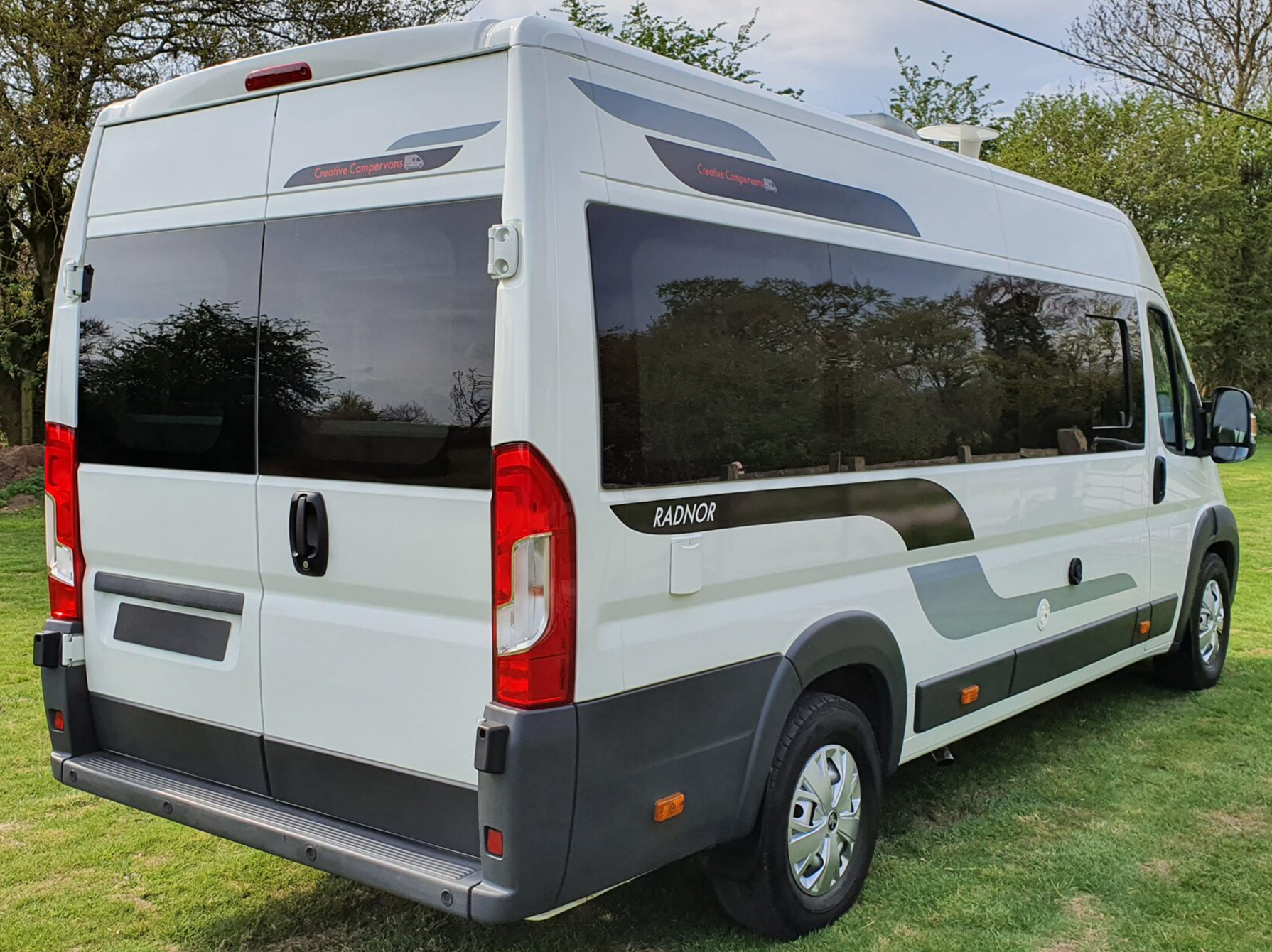 Rear 3/4 view